SGA
Student

Government Association
Student Life Mission: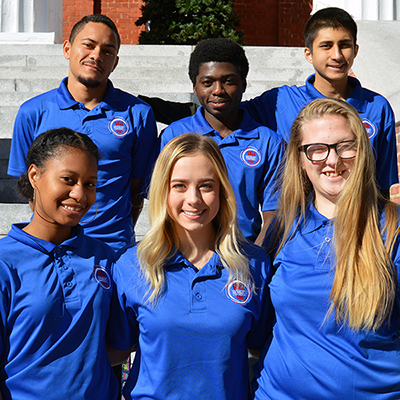 To serve as the voice of the students at Louisburg College.
To serve as an effective liason between students and the college's faculty, staff, administration, and trustees.
To encourage students to develop a personal sense of accountability and responsibility by being an engaged citizen in the Louisburg College community.
2018 - 2019 SGA Executive Board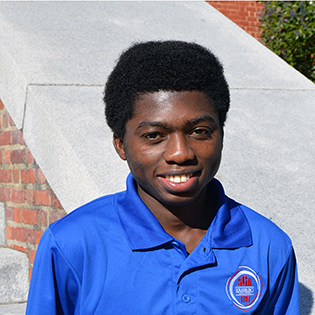 George Lahai
President
Contact your President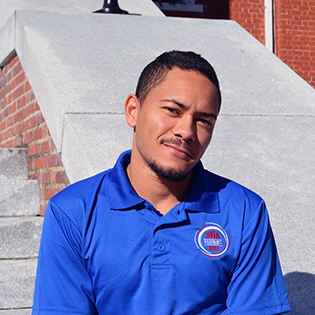 Anthony Hall
Vice President
Contact your Vice President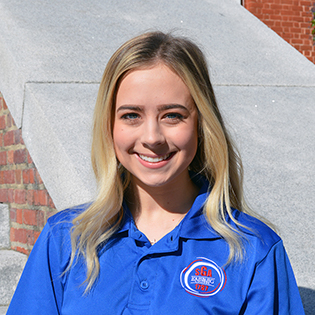 Brianna Bunn
Secretary/Treasurer
Contact your Secretary/Treasurer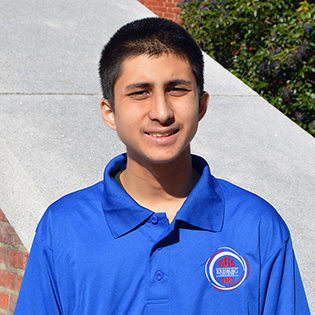 Sammy Tove
Sophomore Residential Senator
Contact your Sophomore
Residential Senator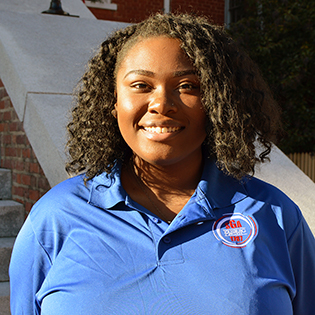 Zee Clemmons
Freshman Residential Senator
Contact your Freshman
Residential Senator
Thank you to all students who participated in our recent Town Hall event to share concerns and suggestions! Below are the items shared along with the response for each item. As always, please feel free to contact your SGA representatives with any items of concern or suggestions!
Offer cooking competitions
(Chef Smith will take this under advisement)
Bring 'egg mcmuffins' and cinnamon buns back to the menu
(Chef Smith will place these items in the menu cycle)
Ensure that full service is available until the end of each dining period
(Dining Director will address this item; please contact Jason Modlin @ jmodlin@louisburg.edu if this an issue for you going forward)
Wright showers leak
(New shower heads have been ordered and will be installed by March 1st)
Merritt Hall - trash bags being left in the elevator
(Housekeeping services will remove trash in bins to avoid spills/unattended bags in the elevators)
Wifi availability
(IT plans to increase the amount of available internet capacity)
Follow-up of student-submitted work orders
(Facilities will continue to leave door hangers when visiting rooms; students should receive email updates when submitting work orders via Asset Essentials - see campus email from Asset Essentials to download the app)
Laundry room issues
(Students may download CSC Serviceworks app and submit work tickets for washer and dryer repair directly from their phone; students are reminded to follow posted instructions for the machines to ensure proper operation and efficiency; continuing issues should be reported to Residence Life staff)
Request for Student vs. Faculty athletics contests
(Student Engagement will explore the possibility of such contests)
Request for the return of free ride Fridays
(Student Life will forward this request to the Admissions team)
SGA Executive Board
Positions/Expectations
President – it shall be the duty of the President to:
Preside at meetings
Vote only in case of a tie
Represent the organization
Serve as an ex-officio member of the College's Board of Trustees
Oversee all proposal committees throughout the semester
Perform such other duties as ordinarily pertain to this office
Meet with advisor weekly to stay updated on upcoming events and activities
Provide monthly SGA reports to the Louisburg College Cabinet
Vice-President – It shall be the duty of the Vice-President to:
Preside in the absence of the President

Acts as an assistant to the President

Should the President become overburdened, relieves President of some of their demands

Assist in the management of the SGA

Perform other related duties assigned by the president
Secretary/Treasurer – It shall be the duty of the Secretary/Treasurer to:
Record the minutes of all meetings
Read the minutes of the previous meeting at all meetings
Keep a file of the organization's records, including financial records
Maintain a current roster of executive board membership
Issue notices of meetings and conduct the general correspondence of the organization
Residential Sophomore Senator - It shall be the duty of the Residential Sophomore Senator to:
Represent all students on the Executive Board, paying special attention to the needs of
sophomore resident students
Commuter Sophomore Senator - It shall be the duty of the Commuter Sophomore Senator to:
Represent all students on the Executive Board, paying special attention to the needs of sophomore commuter students
Residential Freshman Senator - It shall be the duty of the Residential Freshman Senator to:
Represent all students on the Executive Board, paying special attention to the needs of freshman resident students
Commuter Freshman Senator - It shall be the duty of the Residential Freshman Senator to:
Represent all students on the Executive Board, paying special attention to the needs of freshman commuter students