Louisburg College Holds 2023 Convocation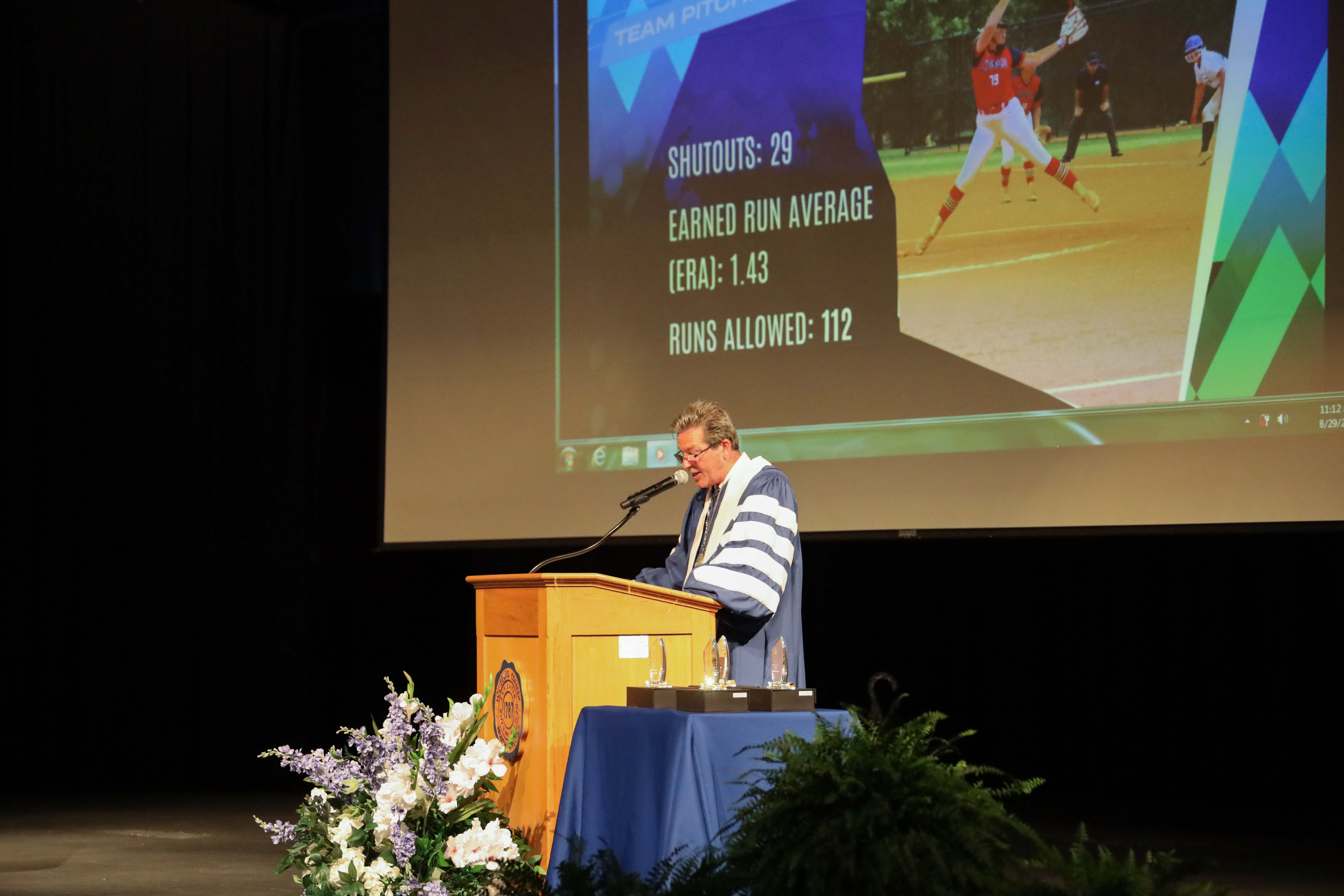 Yesterday, August 29, Louisburg College held its 2023 Fall Convocation!
This celebration welcomed students, faculty, and staff back to campus with words from Louisburg College President Dr. Gary Brown, Dean of Academic Operations Maleeka Love, and Chaplain Amanda Bunce.
This year's theme was "Achieve Your Wildest Dreams," a point that Dr. Brown drove home during his speech about the Louisburg College Softball team's record-breaking 2022-23 season. Dr. Brown spoke on the team's resilience and strive to keep going, as well as their team records and prowess.
Afterwards, awards were given to softball team players such as Zoey Jones, NJCAA National Pitcher of the Year, Kaylee Oliver, and to Coach Eric Lee.
Maleeka Love addressed students with a message that they can acheive all they hope for if they put in the work, effort, and faith to do it.
The ceremony began with a prayer and scripture reading from Chaplain Amanda Bunce, and ended with benediction and the singing of Louisburg College's Alma Mater - led by the Chaplain.
We appreciate all who came out for this special event.

For more photos, please visit the Louisburg College Facebook.