GAC Project Helps Build New Baseball Scoreboard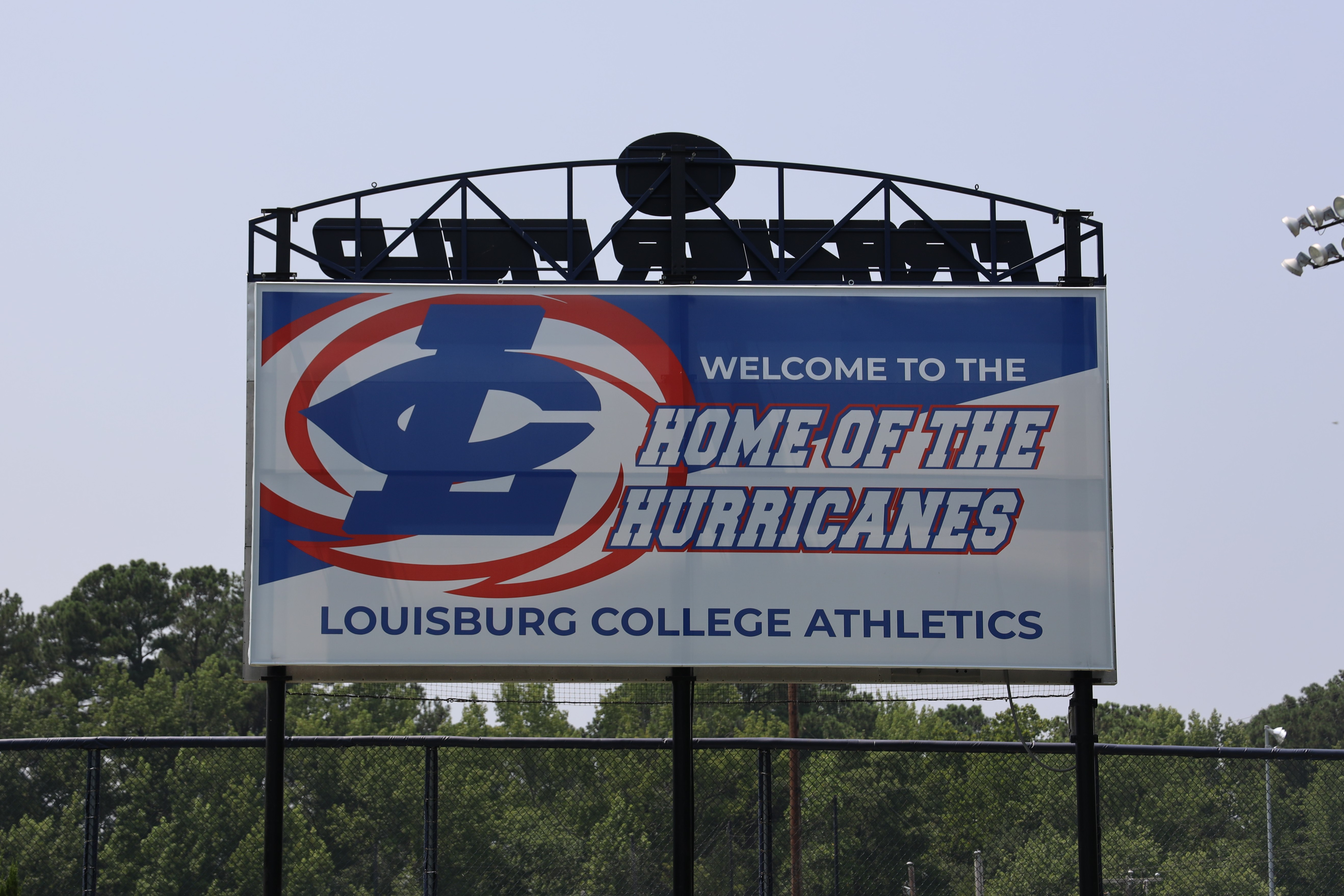 In 2022, the Louisburg College Golden Anniversary Club, or GAC, started to raise money for a new scoreboard at Frazier Field.
The project, which is one among the many that the GAC has commissioned over the years, is a way to give back to Louisburg College by bettering campus and student experiences.
Every year, the GAC Council looks at the different projects around campus then they vote on which project the Club will complete.
For 2023, they decided to raise funds to wrap the back of the scoreboard, which is visible as guests enter the parking lot of the College's baseball, softball, and soccer facilities.
It includes the Louisburg College Athletics logo and "Welcome to the Home of the Hurricanes, Louisburg College Athletics" message and was finalized and installed this Spring!
The Golden Anniversary Club is a group comprised of alumni who graduated 50 or more years ago from the College. This year's newest inductees were the Class of 1973!