Student Spotlight: James McGrady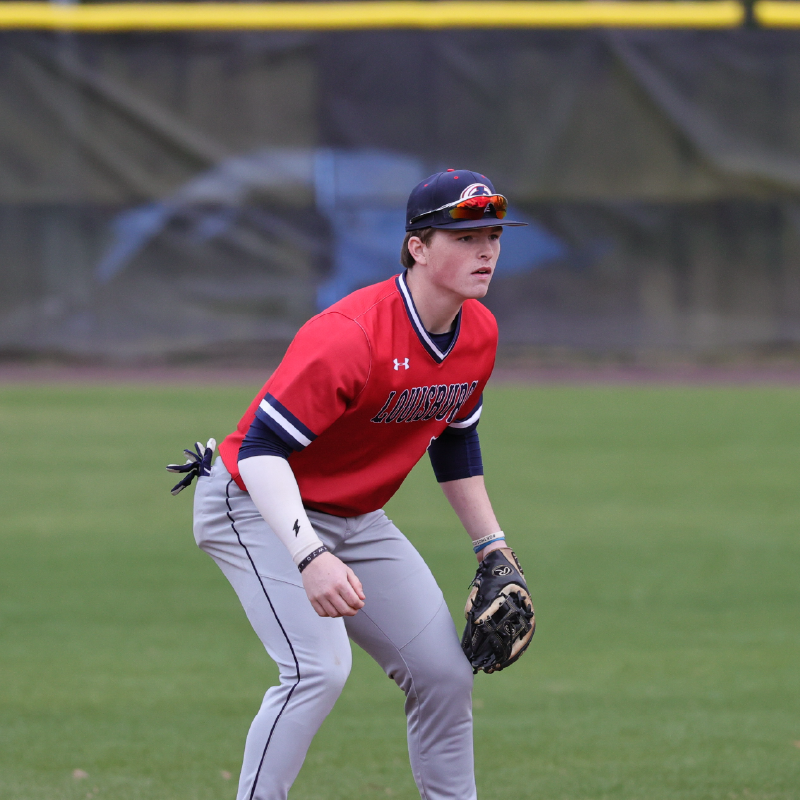 James McGrady is a sophomore earning his Associates in Business from Louisburg College.
Originally from Norfolk, Virginia, McGrady loves wakeboarding, snow skiing, and playing baseball. He plays two-way as a middle infielder and pitcher on the Louisburg College Baseball team.
McGrady heard about Louisburg College through his high school baseball coach. Though he played for Western Carolina for a fall semester, transitioning to Louisburg College in the spring was pretty easy.
"Louisburg was one of the only places I could play my spring semester," McGrady said. "[But the transition] was pretty easy. I came in and had instant friends on the baseball team. And I wasn't being overwhelmed by a big town or anything."
Making friends with the baseball team not only made the transition to Louisburg easier but made playing at the College more enjoyable for McGrady. He believes that being able to hang out with the baseball team has made their on-field connection stronger.
McGrady believes that being able to play under Coach Herring and the College's baseball staff is fun to work with. After stepping into more of a leadership role as one of the older members on the team, he finds he's learned a lot from his coaches.
"You learned things from the different coaches, whether it's about baseball or life," McGrady said. "I've enjoyed playing for Louisburg and for Coach Herring. It's been a good time for me."
Outside of baseball, McGrady likes the small feel of Louisburg College and the close-knit, friendly atmosphere inside the classrooms and around campus.
"I think the small classes and that you can always get a chance to know your professor [is something I really like]," McGrady said. "Everybody here is super friendly - students and staff - and being able to do stuff together like play pick-up basketball is fun."
As McGrady plans to move his academic ventures to Virginia Commonwealth University, he believes that studying at Louisburg College has prepared him for what's to come.
"From an academic standpoint, I'm definitely prepared to move on to VCU. I have all my credits and taken the classes I need, so I'm ready for a smooth transition," McGrady said. "And in terms of baseball, I have a lot more experience and I'm a better player than when I got here."
When asked to give advice to students hoping to come to Louisburg College, McGrady said to take your time and build yourself up.
"As a student-athlete, all the practices and staff are here to help you get to the level you want," McGrady said. "And as a student, this is a great place to build yourself up.
"You can come here and get refocused and do what you need to do for your academics so you can move on to the next spot."
McGrady will be transferring to VCU after graduation to study Business (and is leaning toward business marketing).