Softball Team Recognized Prior to Town of Louisburg Council Meeting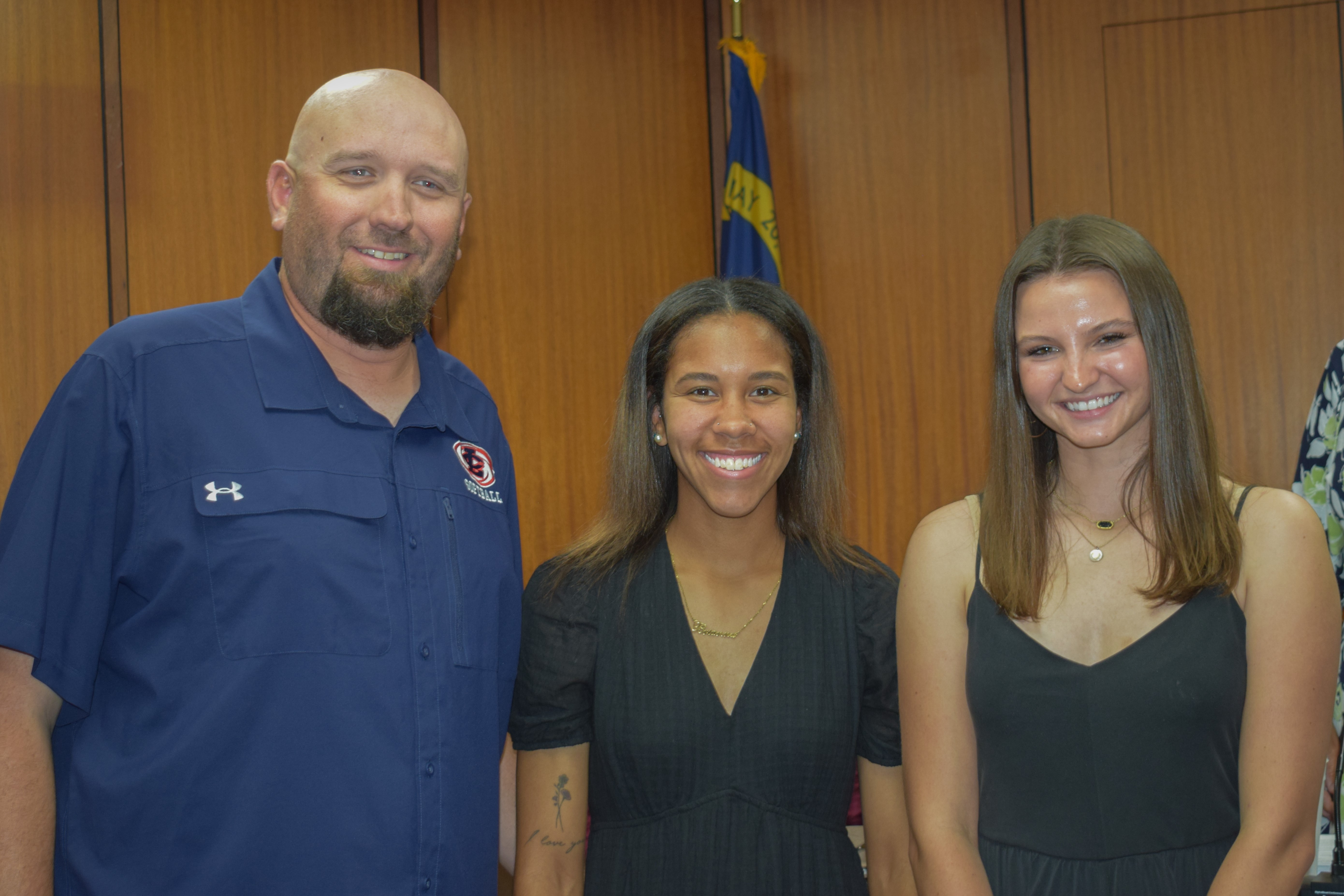 On Monday, June 19, 2023, before the Town of Louisburg Council Meeting, the Louisburg College Softball team was recognized for their historic season. Team members Zoey Jones, Brianna Tucker, and Head Coach Eric Lee were present to receive the honor.
"When we first walked in, everyone stood and started clapping for us," Head Coach Eric Lee said. "It was a really cool experience."
Louisburg Mayor Christopher Neal read a prepared statement that noted many of the team's accomplishments, including having two NJCAA National Players of the Year (Bri Tucker, Player; Zoey Jones, Pitcher).
Thank you to the Town of Louisburg for this recognition!
Photo credits to the Franklin Times, thank you!