An Historic Season Comes to an End for Softball Team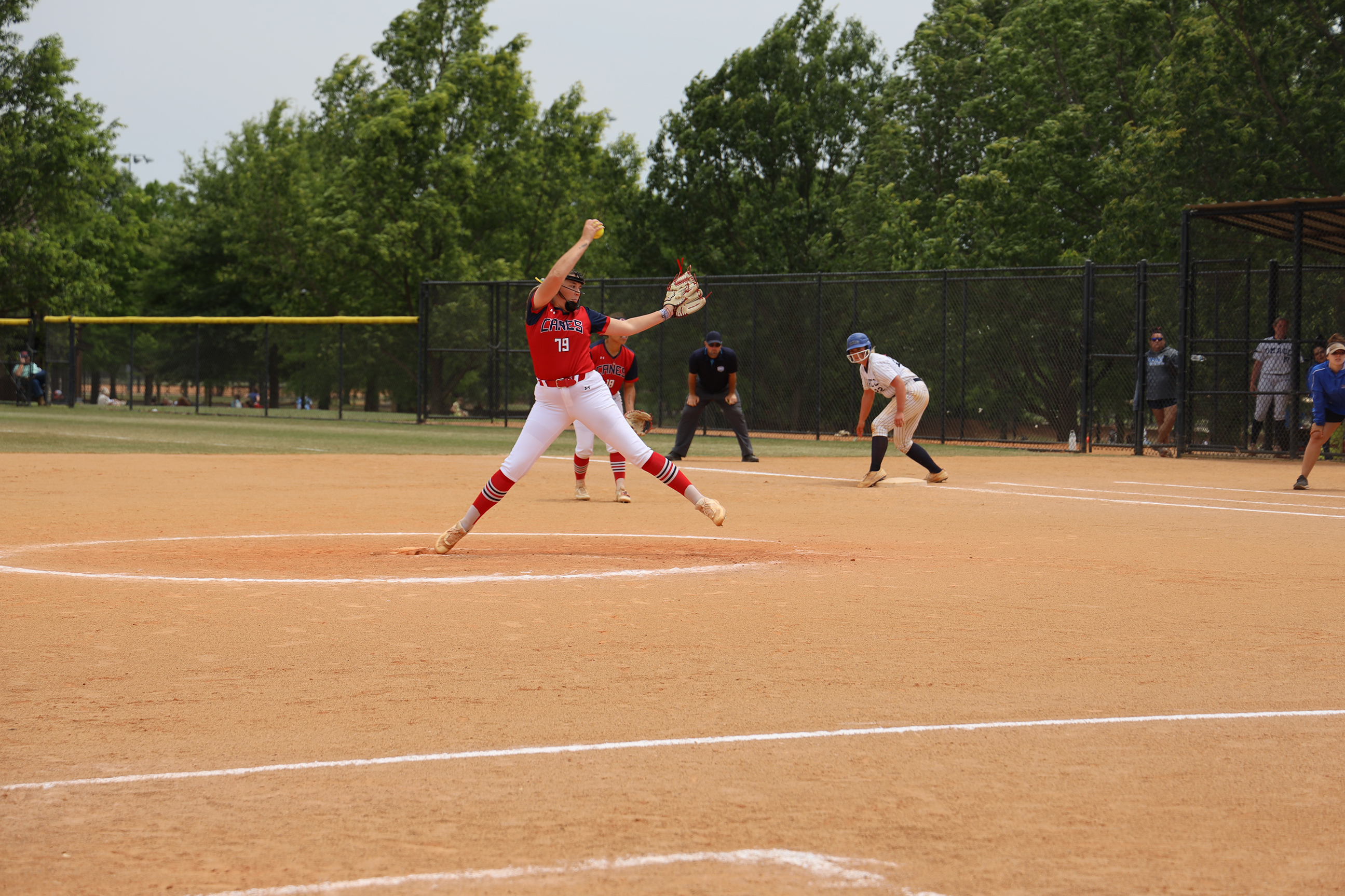 Congratulations to the Louisburg College Hurricanes Softball Team on a historic season and all the recording-breaking achievements accomplished along the way. Despite finishing fourth among sixteen teams competing for a national championship at the NJCAA DII World Series they will be remembered as one of the greatest to wear a 'Canes uniform.
With an overall record of 63-5, a perfect 38-0 conference record, a regular season #2 ranking, individual (Bri Tucker, 46) and team home run records (198), an amazing 56-0 winning streak, and a roster full of talent set to return, this team will be reckoned with next season.
NJCAA DII World Series Recap
With the South Atlantic District Championship in hand, the #2 Hurricanes traveled to Spartanburg, South Carolina to compete in the NJCAA DII World Series May 23-26.
An opening round 6-1 win against #15 South Suburban College was followed by a 4-1 victory over #10 Des Moines Area Community College. Unfortunately, a few bad bounces caught up to the #2 Hurricanes culminating in a 6-2 defeat to #6 Jones College Thursday, May 25.
Not to worry, the Team bounced back in a late-night affair with #4 Parkland College. Leading the way was #14 Zoey Jones, pitching a complete game 2-0 shutout.
With the win, the #2 Hurricanes advanced to the final four and a rematch against #10 Des Moines Area Community College (DMACC). #99 Bri Tucker gave the 'Canes a spark with a solo blast [home run] to put a run on the board in the bottom of the third inning.
After a scoreless fourth inning, the DMACC team managed to push a run across the plate. However, the damage could have been worse as they left two runners on base after having the bases loaded with zero outs. In the top of the fifth inning, a wild pitch, with two outs, scored the final decisive run from third base.
The loss ended the 'Canes national championship hopes.
Additional Season Statistics
Runs Scored: 710
Home Runs: 198
Hits: 698
Extra Base Hits: 336
Total Bases: 1451
Stolen Bases: 245
Shutouts: 29
Earned Run Average (ERA): 1.43
Runs allowed: 112
NJCAA National Leaderboard (Home Runs)
#1 Bri Tucker, 46
#2 Kennedy Byrd, 35
#5 Edi Austin, 28
Hurricane nation thanks you for the fun ride and we look forward to another exciting softball season to come.