Whitehead Scholars Host Speaker Sarah Lynch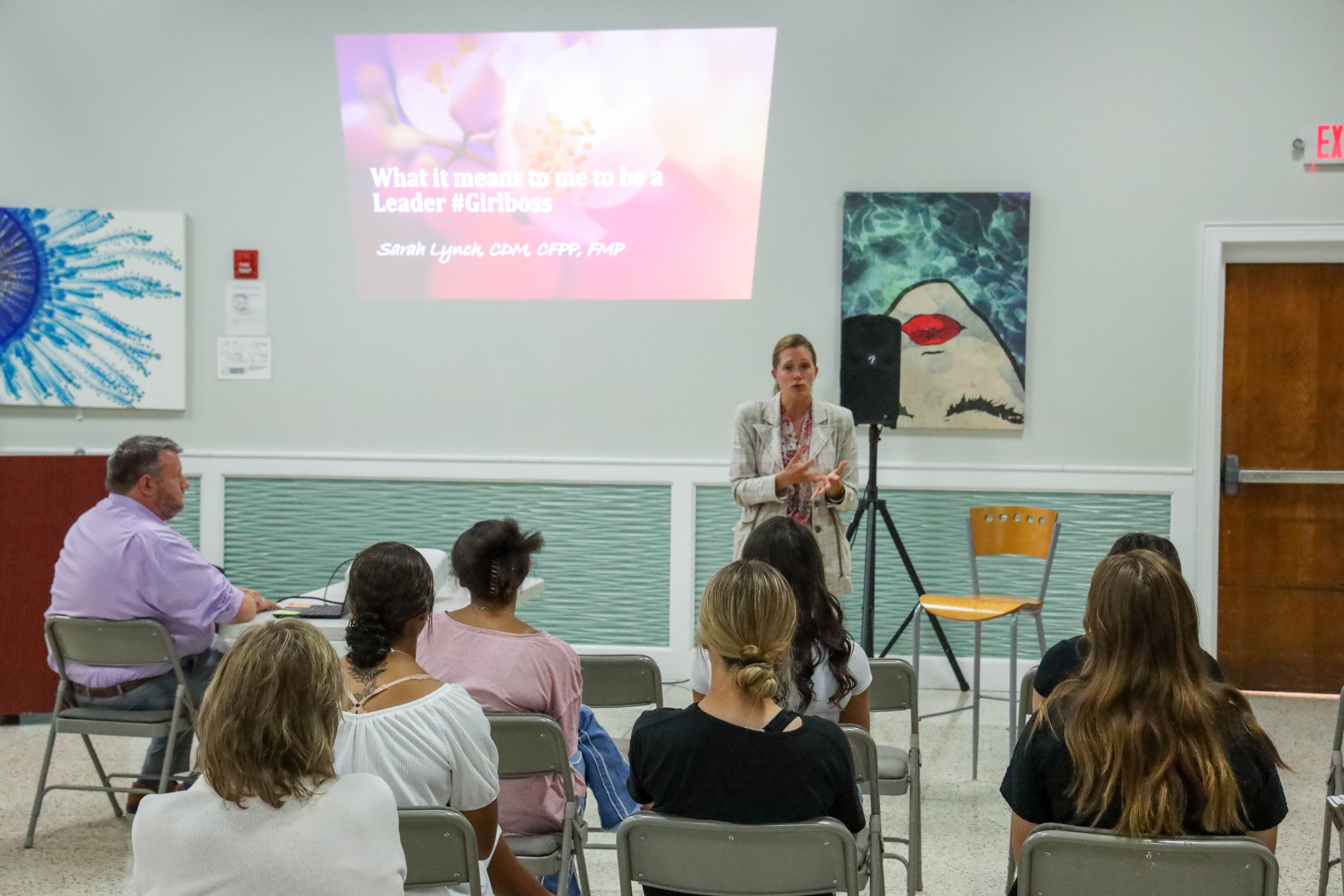 On Wednesday, September 20, guest speaker Sarah Lynch, District Manager, Chartwells Dining Services, delivered a special presentation on leadership to recipients of the Whitehead Scholarship.
Her presentation, "What It Means to Me to be a Leader", detailed her experiences from the beginning of her culinary career to today and how those experiences impacted her leadership abilities.
As part of the Whitehead Scholars program, guest speakers will appear throughout the coming year, including Bishop Connie Shelton, The United Methodist Church, on November 16. While recipients of the Scholarship must attend, all members of the campus community are welcome.
The Lettie Pate Whitehead Scholars program annually provides scholarship support to deserving female Christian students in the South with financial need and an interest in the health professions.
Contact abunce@louisburg.edu or ebell@louisburg.edu for more information.