Employment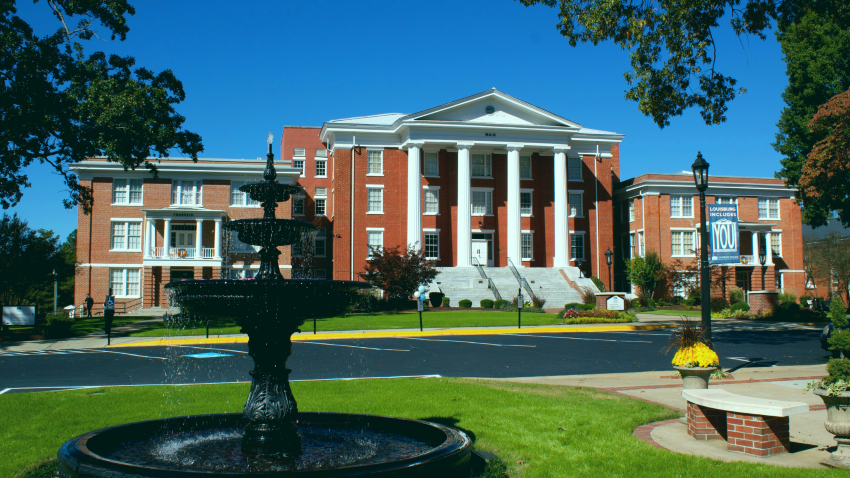 Louisburg College is an Equal Opportunity Employer and encourages applications of all qualified individuals. It is the policy and practice of the College to provide equal opportunity to all persons. The College does not discriminate against its employees or applicants for employment because of race, color, national origin, age (as defined by the Age Discrimination in Employment Act), religion, gender, disability, veteran's status or sexual orientation. This policy applies to all aspects of the employment relationship including, but not limited to, recruitment, selection, advancement, compensation, benefits, transfer, and termination.
Related by faith to The United Methodist Church, Louisburg College is committed to offering a supportive community which nurtures young men and women intellectually, culturally, socially, physically, and spiritually. As a two-year residential institution, we provide a bridge for students to make a successful transition from high school to senior colleges and universities.
We approach our mission with integrity.
We respect the dignity of each individual.
We embrace diverse learning styles.
We offer opportunities for all of our students to succeed.
We provide a high quality, accessible education.
We enable and challenge our students to reach their full growth potential.
We value our Christian heritage and foster spiritual growth.
Pursuant to the Jeanne Clery Disclosure of Campus Security Policy and Campus Crime Statistics Act and the Higher Education Opportunity Act, Louisburg College prepares an annual security report which is available to all current and prospective employees and students. The annual report addresses the college's policies, procedures and programs concerning safety and security. Three years' worth of statistics are included for certain types of crimes that were reported to have occurred on campus, in or on off-campus buildings or property owned or controlled by the school and on public property within or immediately adjacent to the campus. You may request a copy of the Annual Security Report from the Human Resources Department.
Available Staff & Administration Positions
Available Faculty Positions