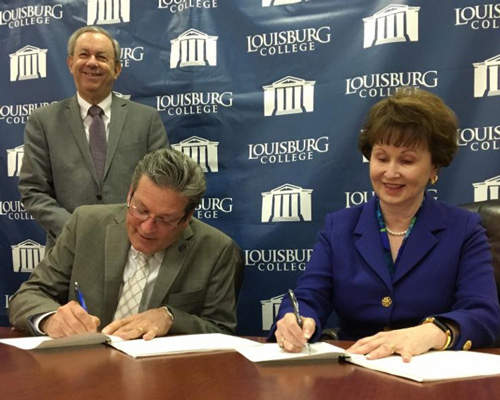 The presidents of Louisburg College and North Carolina Independent Colleges and Universities (NCICU) today signed the Independent Comprehensive Articulation Agreement (ICAA) that better defines transfer options for students from the two-year college to a number of private baccalaureate degree-granting institutions in North Carolina.
Louisburg College is pleased to announce the appointment of Dr. Bonnie Suderman as Vice President of Academic Life and Dean of Faculty.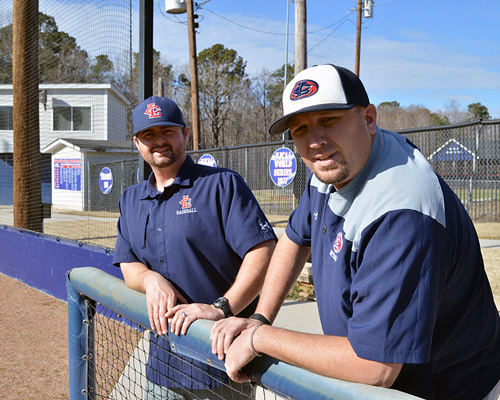 Louisburg College alumni, supporters, faculty and staff are invited to the First Pitch Gala to support the softball and baseball teams. The event is scheduled for Saturday, January 26th, 2019, at 5 p.m. in the Roger G. Taylor Athletic Center. Contact: Sara Lippard, assistant softball coach, 919-497-1100 or slippard@louisburg.edu.
Al Wright Reading Series: Christopher Ruocchio
Christopher Ruocchio is the author of The Sun Eater, a space opera fantasy series from DAW Books, as well as the Assistant Editor at Baen Books, where he co-edited the military SF anthology Star Destroyers, as well as the upcoming Space Pioneers, a collection of Golden Age reprints showcasing tales of human exploration.
The Midtown Men
The Midtown Men reunites stars from the original Broadway cast of "Jersey Boys," making them the first vocal group ever formed by the principal cast of a high-profile Broadway show.