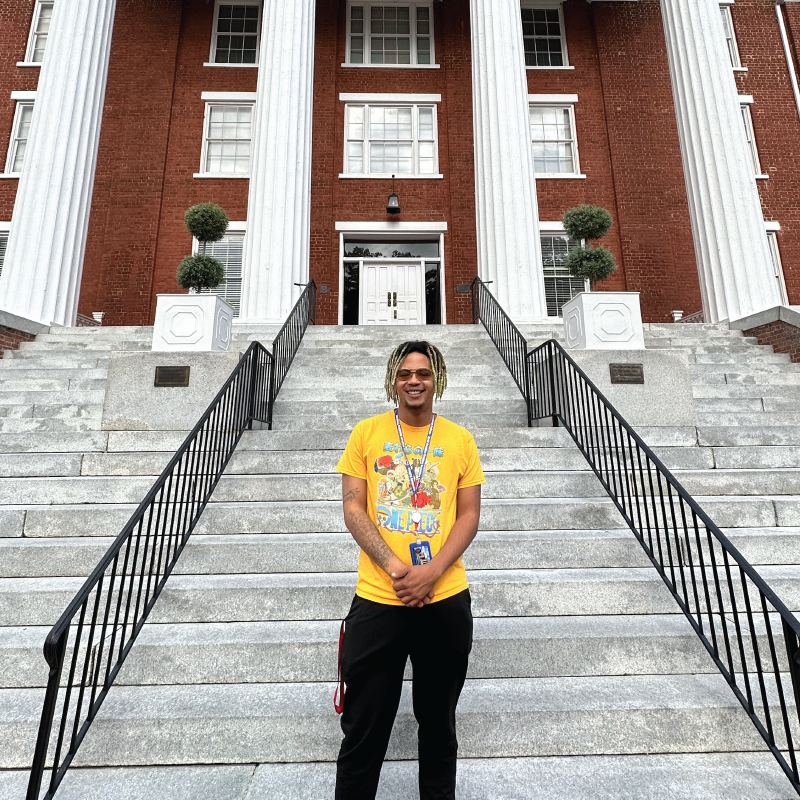 Dominic Flounoy is a freshman at Louisburg College. Born and raised in Durham, North Carolina, Flounoy enjoys playing video games such as Horizon 0 and Fortnite, and is a part of the Louisburg College eSports team. Esports was what drew Flounoy to Louisburg College. After seeing an ad for our eSports team on Tiktok, he began taking an interest in the school and the team.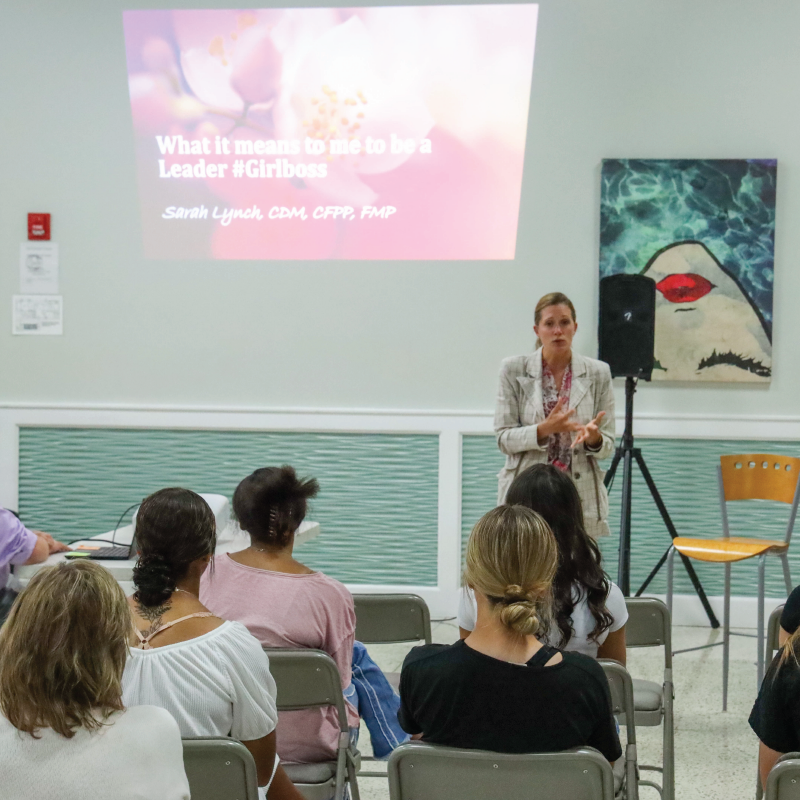 On Wednesday, September 20, guest speaker Sarah Lynch, District Manager, Chartwells Dining Services, delivered a special presentation on leadership to recipients of the Whitehead Scholarship. Her presentation, "What It Means to Me to be a Leader", detailed her experiences from the beginning of her culinary career to today and how those experiences impacted her leadership abilities.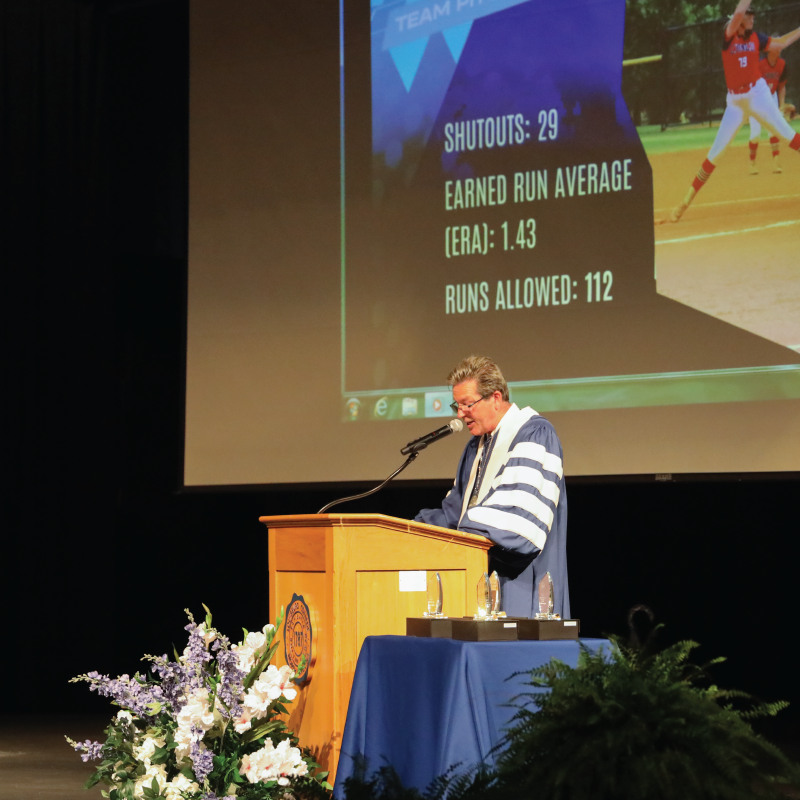 Yesterday, August 29, Louisburg College held its 2023 Fall Convocation! This celebration welcomed students, faculty, and staff back to campus with words from Louisburg College President Dr. Gary Brown, Dean of Academic Operations Maleeka Love, and Chaplain Amanda Bunce.
Hurricanes Football First Home Game
Come see all the stars of tomorrow today as the Hurricanes take the home field for the first time this season. The game against Jireh Prep will kick-off at 2:00 p.m. at Louisburg High School. Come out and support your Hurricanes!
U.S. AIR FORCE HERITAGE BRASS QUINTET
Heritage Brass is a five-member pioneering symphonic brass ensemble that presents a diverse repertoire featuring orchestral transcriptions, patriotic favorites, jazz standards, and new compositions.
Johnny Folsom 4 @ JPAC
From "A Boy Named Sue" to "Ring of Fire," Johnny Folsom 4 is the ultimate tribute to the legendary Man in Black. While nobody really sounds like Johnny Cash, nobody sounds more like Johnny Cash than Johnny Folsom 4.