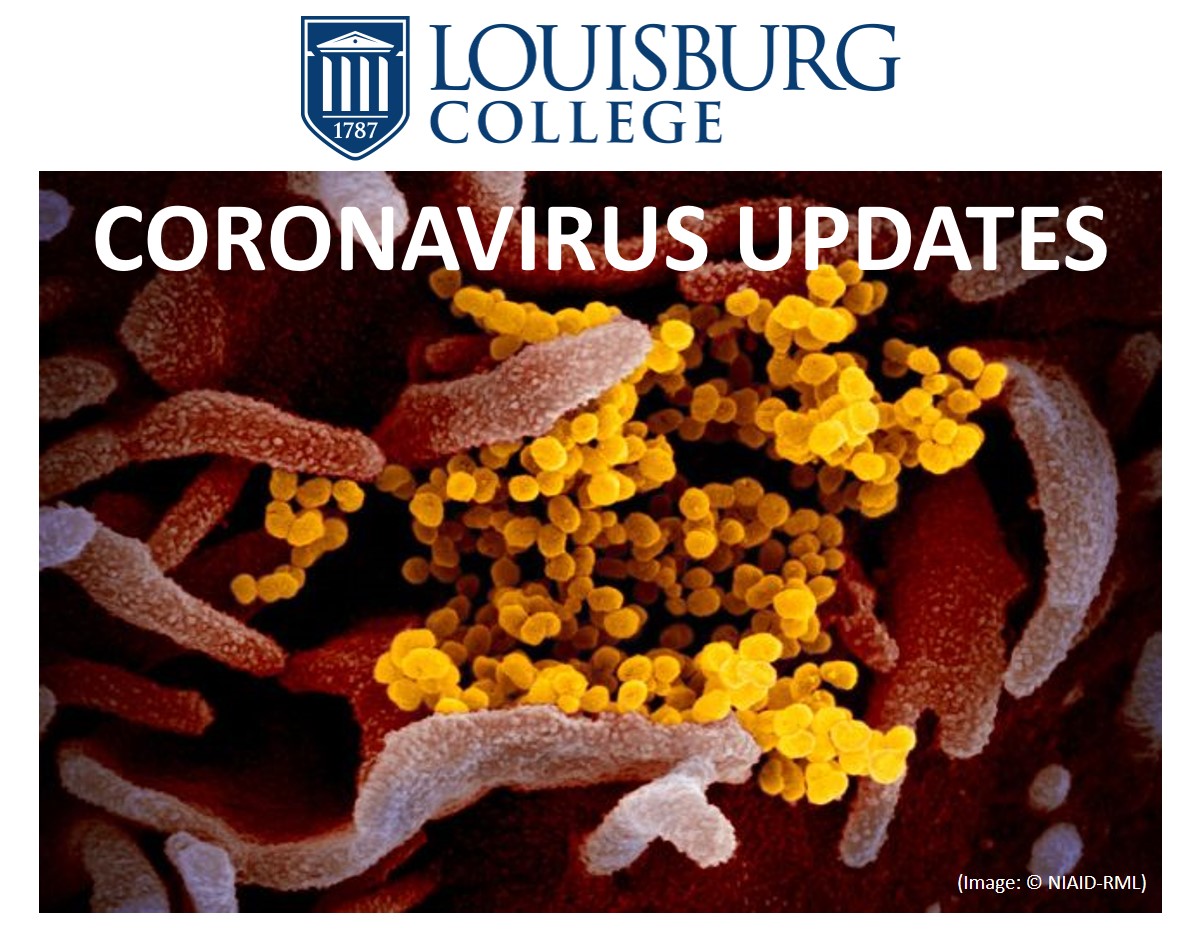 The Louisburg College Administrative Team is closely monitoring and assessing the Coronavirus, COVID-19 situation and will make adjustments as needed. The decision was made to extend Spring Break for Students through March 22nd. Classes will resume on Monday, March 23, 2020 through an online delivery of instruction through Brightspace. Our Residence Halls will be closed until further notice. We understand there will be a need for students to collect items from their residence hall room. Students please contact the Student Life Department at 919-497-3247 to set up an appointment.  Appointments will be available from Sunday, March 15, 2020 until Sunday, March 22, 2020. We will continue to communicate with our students, faculty and staff through our Louisburg College email and ask that they check it daily for updates. Thank you for your understanding and cooperation as we continue to monitor the COVID-19 situation and make decisions based on the best interest of the entire college community.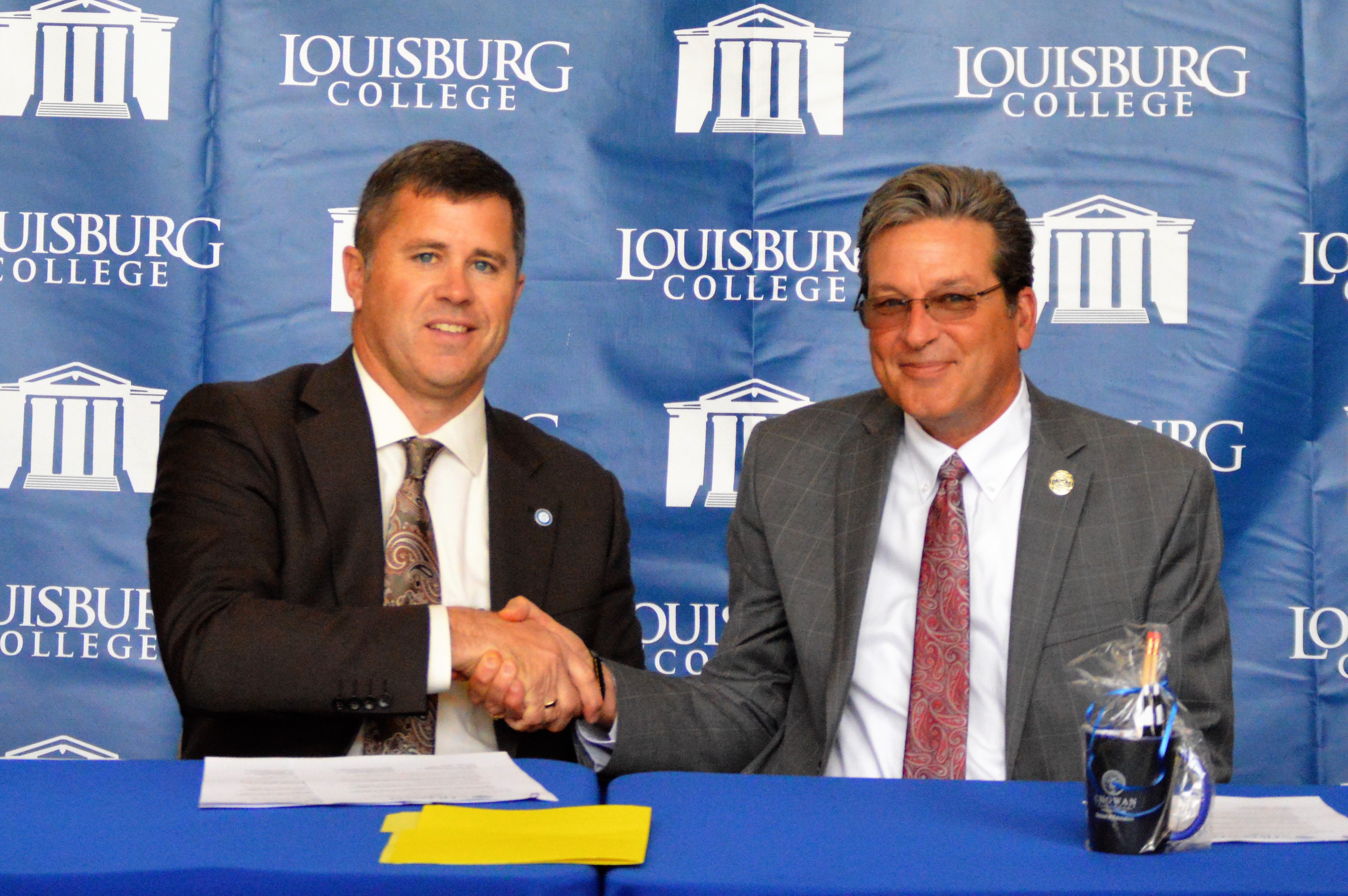 Louisburg College's Education Program signed an articulation agreement with Chowan University's School of Education on Thursday, January 16, 2020. The agreement will allow graduates of Louisburg College's Education Program to transfer to Chowan University's School of Education. The agreement ensures that our education graduates enter Chowan University with junior status.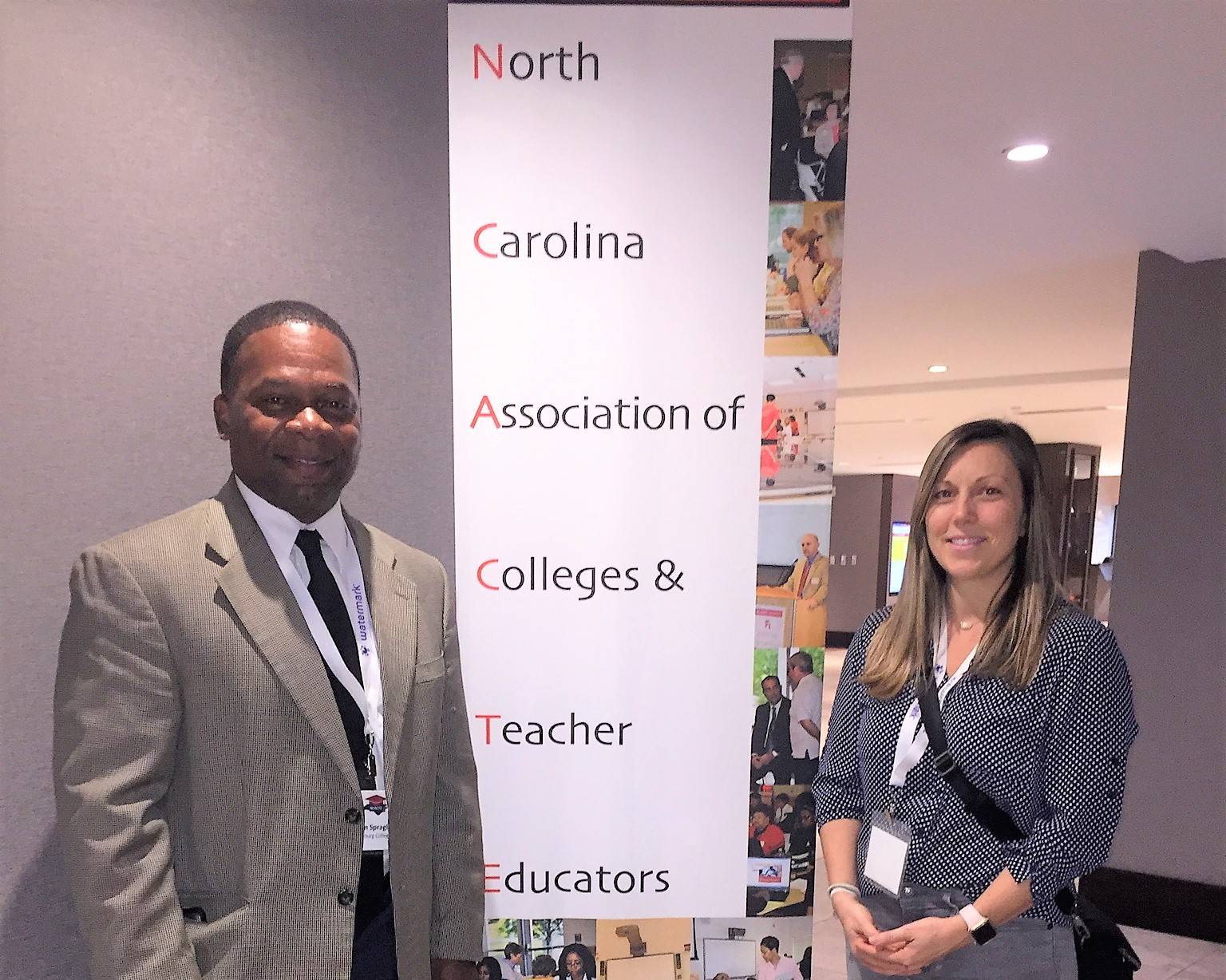 On Tuesday, October 1, 2019, Dr. Kelvin Spragley and Mrs. Caitlin Frederick were invited to present at the 37th Annual North Carolina Teacher Education Forum (NCACTE).