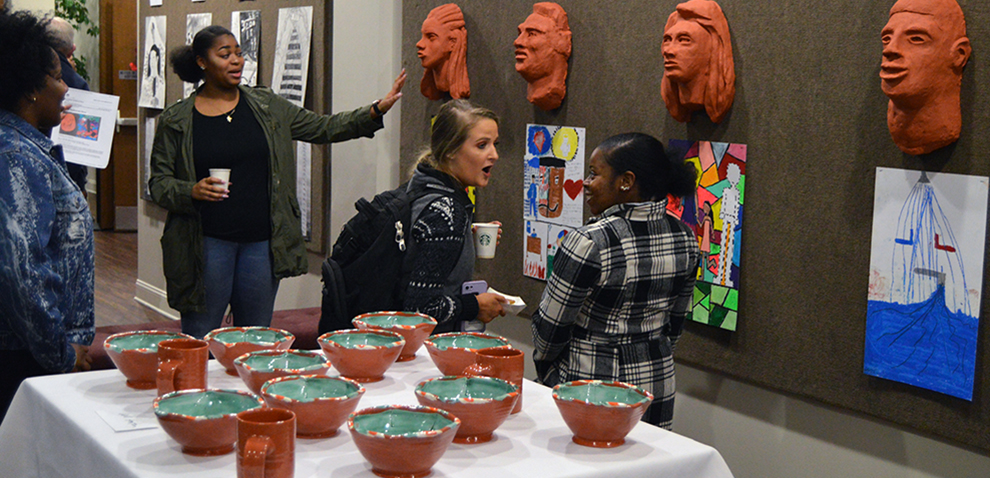 Louisburg College's Winter Student Art Show, on Tuesday, December 11th, provided a break from the snow and pre-exam cram for a look at the selection of drawings and ceramic works created by art students during the 2018 Fall Semester.

After an extended hiatus from the campus arts scene, the Louisburg College Dance Company is back and thrilling audience members with its entertaining mix of dance, visual art, music and storytelling.

Louisburg College's spirit of giving was on display November 30th as a donation of travel-sized personal hygiene items was provided for children in care at the North Carolina Methodist Home for Children.
Mike Super: Magic & Illusion
"Mystifier" Mike Super is a magician, entertainer and supernaturalist who creates a family-friendly performance that is truly unique!
Sherri Hieber Day: Storytelling Adventures
Sherri Hieber is a textile artist who creates amazing hooked rugs. Her work will be on exhibit at the JPAC's Edith C. Lumpkin Community Gallery from Thursday, January 17th through Friday, March 8th, 2019.