Spiritual Life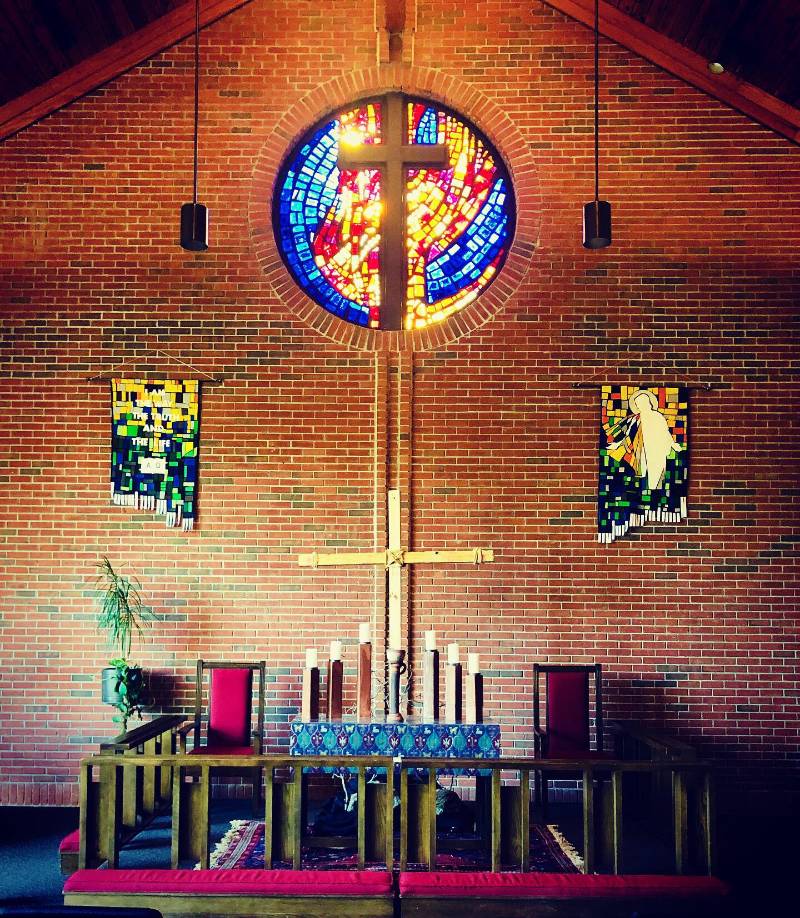 Benson Chapel, Louisburg College
While we are related by faith to the United Methodist Church, Louisburg College, through the Office of Spiritual Life, focuses on the spiritual, social, physical, mental and intellectual wellness of all of its students as we welcome and celebrate the respective faith tradition of each.
Students are encouraged to discover, explore, nurture, and practice their faith through clubs such as the student-led Spiritual Life Leadership Team, as well as various ecumenical and interfaith opportunities offered in the form of weekly chapel services, small discussion and study group meetings, leadership forums, spiritual retreats and service projects within the college community and beyond.
Working closely with the faculty and staff of Louisburg College, the Office of Spiritual Life, under the direction and supervision of the college's Chaplain, seeks to empower each student with a belief in their infinite value and worth as a result of their being created in the image and likeness of God. Additionally, students are constantly challenged to reflect upon their faith especially in relation to what is going on in the world in the hope they make lifelong commitments to building and serving in communities dedicated to justice and peace.
Ministry
Chaplain Mike Safely
I am excited to be a part of a college that recognizes the significance of a spiritual foundation. In order to be successful in life, a person must be well rounded and balanced. This includes being erudite intellectually, physically, socially, and spiritually.
Louisburg College is committed to fostering this holistic education in our students. Psychological and sociological studies have proven that spirituality provides numerous positive characteristics for success in today's society - it provides peace of mind in the midst of day-to-day stressors. Students need to
meditate or participate in forms of spiritual mindfulness that suits them to combat these everyday stresses.
Spirituality makes us humble, which helps us recognize our true place in life. A spiritual person is a thankful person. Approaching life being thankful for all our blessings helps us be positive in a world plagued by negativity. Being a spiritual person also enables us to examine our morals and values. Being spiritual enables us to discover our own meaning, and purpose and helps us answer some of the biggest questions in life. I do not believe we can be truly successful in this day and age, without a profound relationship with the divine.
Praise be to God for Louisburg College and its commitment to spirituality.