Constitution Day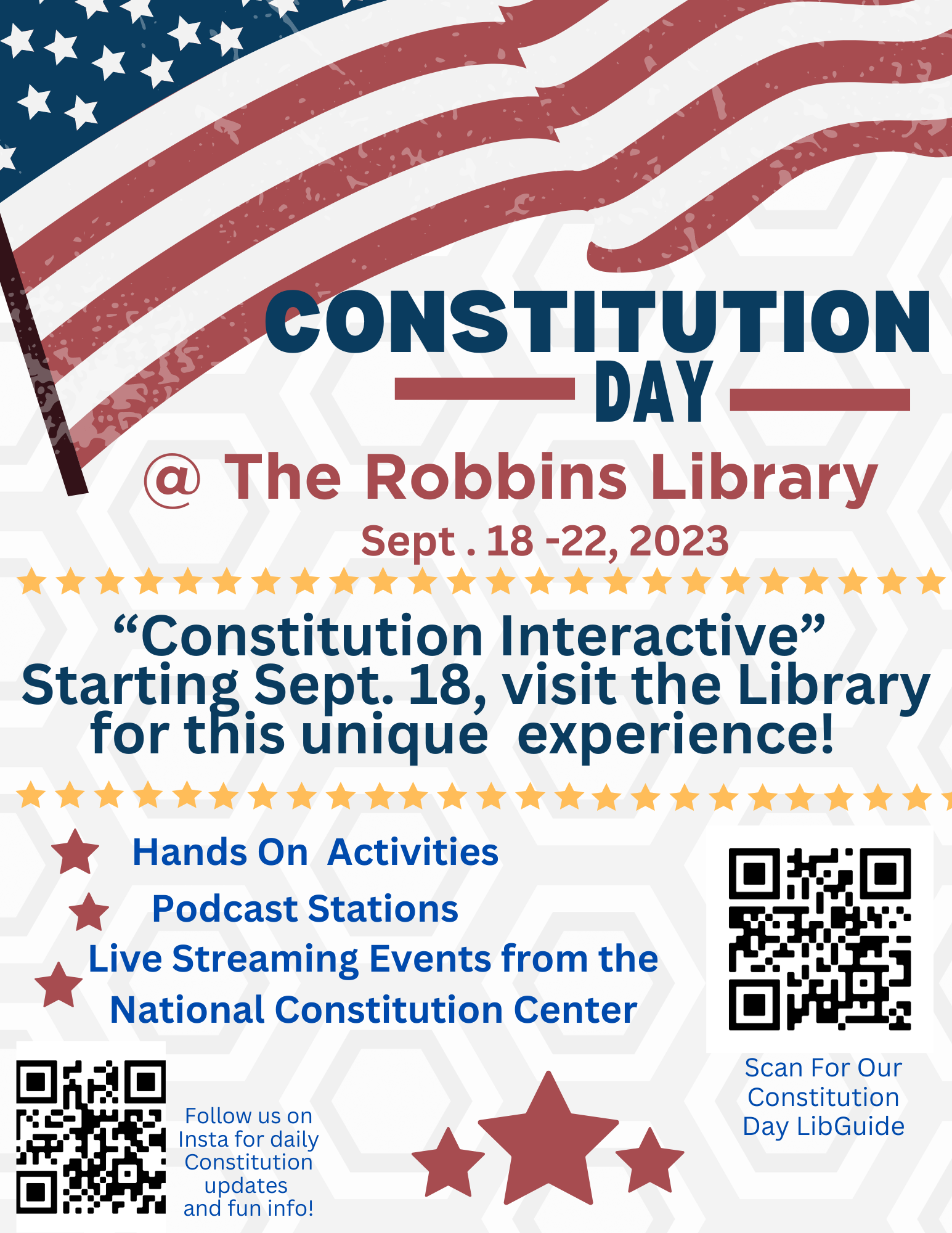 On September 17, 1787, the U.S. Constitution was signed by delegates to the Constitutional Convention in Philadelphia's Independence Hall. This is an important day in our nation's history because it recognizes all who are born in the United States or by naturalization, have become citizens. This day is known as Constitution Day. Click the link to learn more about this historic event
www.constitutionday.com
.
In honor of Constitution Day, Louisburg College will participate in several activities during the week of September 18-22, 2023. Join the entire campus as Constitution Day is honored and celebrated through the activities listed below hosted by the Library.
Constitution Day INteractive!
The Constitution Interactive is an engaging event capturing the spirit of Constitution Day through exploration and inquiry! Participants will gain a greater understanding of the Constitution and its value to the nation through the completion of challenge games and activities. This event will enrich participants' experiences through a co-curricular experience related to learning about the Constitution. Daily give-a-ways and prizes will be awarded to both individuals and teams. Sign-up begins September 5th and reservations are required to participate.
Other Constitution Day Activities:
Visit the Library and receive a miniature copy of the Constitution.

Take a walking tour of the Constitution Day displays throughout the Library.

Listen and learn about the Constitution via listening stations.

Check out the Louisburg College Constitution-related LibGuide online to enhance your knowledge and know-how.

Watch live events from all across the nation throughout the week via the National Constitution Center.