Read-In, Read Out
Read-In, Read Out
Louisburg College's Great American Read-In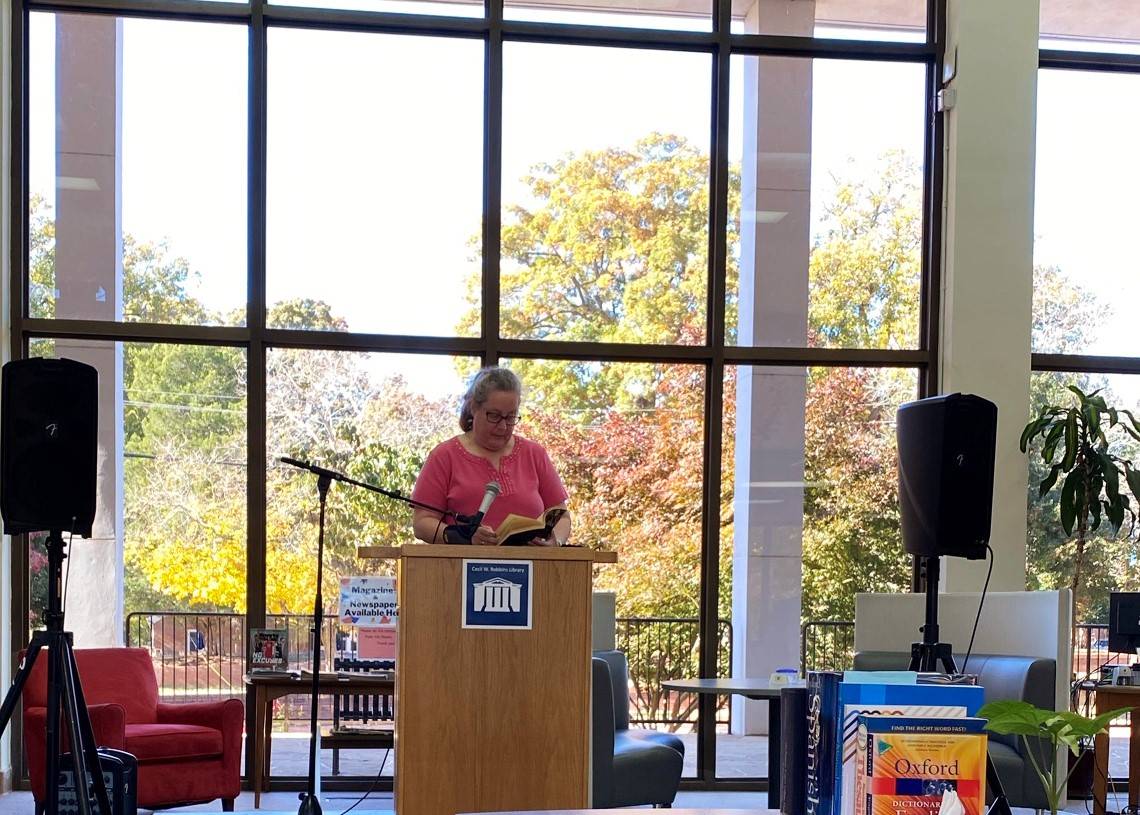 On November 10, 2021, the Louisburg College Cecil W. Robbins Library hosted a Great American Read-In where students, faculty, staff, and community members took to a small stage in the middle of the library and continually read from great Americans for five hours. The only requirement for the readings was that the text either be written by or about a great American, and the specifics of what constitutes a "great American" was left undefined. Taking shifts of three to six minutes, readers were free to choose from a myriad of authors and subjects. Readers chose texts from their fields of study, readings from their past, or texts with which they had a personal connection. While fulfilling its primary purpose of sharing great literature, the event additionally provided unique insights into not only the texts and subjects but the readers themselves. Several participants shared the literature they love on this day, and a few professors from the Humanities Division kindly shared why they chose their selections.
Carole Montgomery | Instructor of English
Alice Walker – "In Search of Our Mothers' Gardens"
"I was first introduced to this passage in undergrad in an African-American literature class. I chose this story because it is a favorite of mine and also because any time I can shine a light on black female authors I want to. This piece also pays homage to all the women like my grandmother and others who due to racism, classism, and sexism were not able to live out their full potential. In spite of those obstacles, they still found ways to leave their marks on the world. The essay discusses how they left their marks through gardening, cooking, quilting and other artistic outlets that unfortunately were overlooked by others. It's a great piece of writing."
Tommy Jenkins | Associate Professor of English
Representative John Lewis speaks against DOMA during a Congressional debate – July 11, 1996
"I chose this text because I think it is important for people to know who John Lewis was and his contributions to America. He was a giant of the Civil Rights movement in the 1960s, one of the leaders of the March on Selma, a speaker at the 1963 March on Washington, a champion of voting rights, and an organizer of numerous sit-ins to overturn Jim Crow laws. Rep. Lewis never lost his zeal and passion for civil rights and speaking out against bigotry. This speech is a perfect example of that. He saw the Defense of Marriage Act as a hateful law that discriminated against gay people. He had the courage to call it what it was."
William Hinton | Professor of Art
"Of the Terrible Doubt of Appearances" – Walt Whitman
"I Saw in Louisiana a Live Oak Growing" – Walt Whitman
"The three works address doubt, shame, and bravery. I cherish all three of these poems. They teach me about who I am and how I come to terms with other folks in my life. We meet each other sincerely in our brokenness, not in our bravado and accomplishments."
Albert Maginnes | Instructor of English
Various poems including:
"Why Bother?" – Sean Thomas Dougherty
"American Poem #2" – Ray McManus
"February In Sydney" – Yusef Komunyakaa
"Whenever possible, I like to demonstrate to students that writing and writers are not relics of the past, but that American literature is alive and kicking and filled with good work."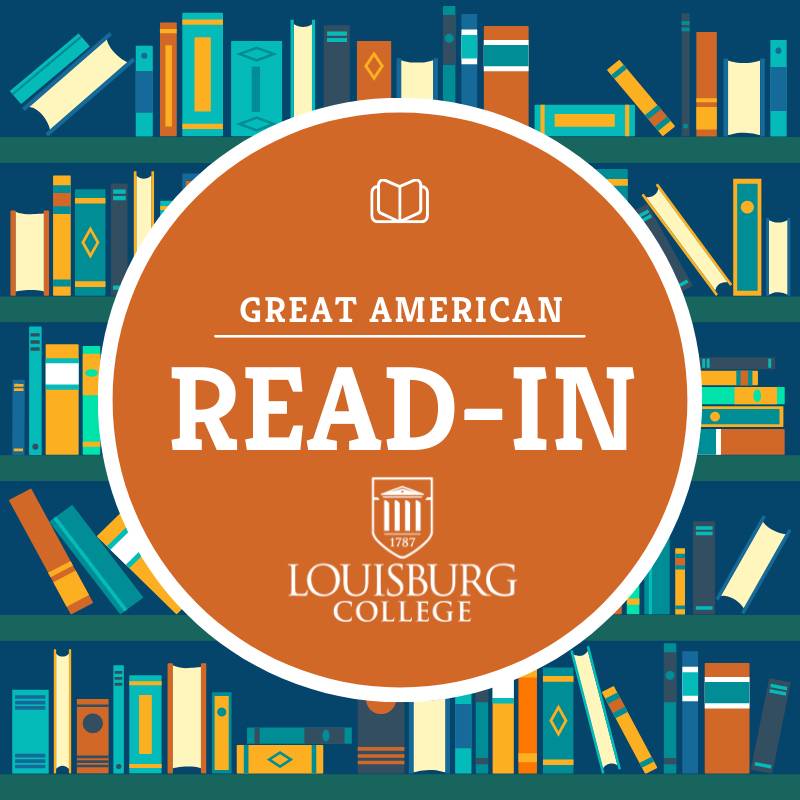 In preparation for the event, the library filled shelves and displays with literature from or about great Americans. When asked about the event, Library Director Kristine Jones emphasized its importance for encouraging reading, utilizing library resources and collections, exposing readers and listeners to topics or texts they may be unfamiliar with, bringing together the LC community, and providing a safe environment for students and others to present to a group and express themselves.
Jones shared, "I learned something new about everyone we heard about. It was so inspiring to me to hear other people's stories. When you become aware of other people's stories and experiences, it helps you understand your own even better, and forges connections you might not have thought of before.
I am also always so impressed with the courage and poise our students show when doing their reading. They make what might feel like an intimidating experience into something really uplifting and inspiring for the listeners."
This is an annual library tradition so if you missed the event or want to participate again, you'll have a chance! Want to see what else the library is up to? Follow the Louisburg College Library on Instagram @louisburgcollegelibrary