Our Chaplain

Greetings from Spiritual Life at Louisburg College! I am excited to be apart of a college that recognizes the significance of a spiritual foundation. In order to be successful in life, a person must be well rounded and balanced. This includes being erudite intellectually, physically, socially, and spiritually.
Louisburg College is committed to fostering this holistic education in our students. Psychological and sociological studies have proven that spirituality provides numerous positive characteristics for success in today's society - it provides peace of mind in the midst of day-to-day stressors. Students need to mediate or participate in forms of spiritual mindfulness that suits them to combat these everyday stresses.
Spirituality makes us humble, which helps us recognize our true place in life. A spiritual person is a thankful person. Approaching life being thankful for all our blessings helps us be positive in a world plagued by negativity. Being a spiritual person also enables us to examine our morals and values. Being spiritual enables us to discover our own meaning and purpose, and help us to answer some of the biggest questions in life. I do not believe we can be truly successful in this day and age without a profound relationship with the divine.
Praise be to God for Louisburg College and its commitment to spirituality.
GO HURRICANES!
Sincerely,
Dr. Mike Safley
Chaplain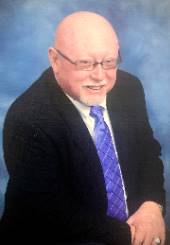 Louisburg College is related by faith to The United Methodist Church