Perfect Fall Day Rounds Out Homecoming Week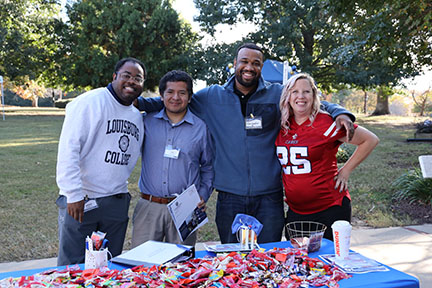 Alumni, faculty, staff, and friends celebrated Homecoming on Main, October 22, 2022, on the Benson Chapel Lawn, the sun-splashed day was the perfect setting for those in attendance to reminisce about their time at Louisburg College, stop by the Alumni Association table for some sweets, toss a few bags of cornhole, purchase Hurricane gear, flip through pages of "The Oak", and enjoy fellowship with old and new friends.
A catered lunch was provided by Duke Dining Hall Services with enough fare for all to enduldge with delight, while a DJ played tunes for all ages to enjoy. Prior to lunch, guests were entertained by a performance from the Louisburg College Cheer team.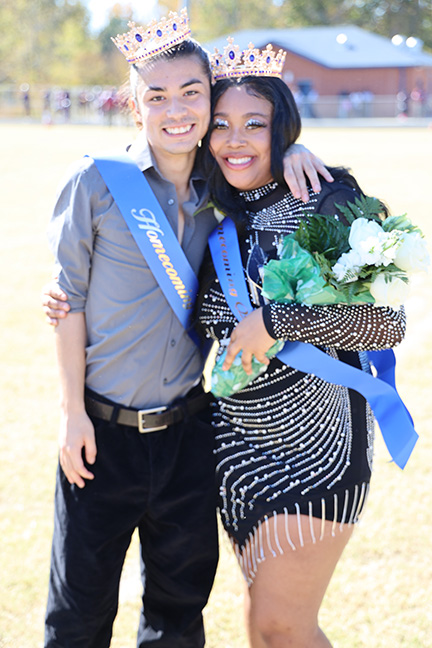 The Hurricanes football team added to the day with a 56 to 0 victory over Ramah. The Hurricane's record stands at 5-2, with their next game coming against the Apprentice School. At halftime, the Homecoming King and Queen were crowned, congratulations to Jacob Chacon-Martinez and Ayesha Baker, respectively.
The weeklong Homecoming celebration included a talent show and karaoke night, Homecoming dance, pep rally, bonfire, an informal social at Tar Banks Brewing, and a performance by A Brothers Revival at the JPAC.
Additionally, the 2022 Alumni Awards were presented in recognition of the outstanding efforts of Louisburg College graduates. Congratulations to all.
The awards and the recipients were as follows:
The Dr. Cecil W. Robbins Public Service Award was presented to Mark Blalock '71: Mark Blalock is a dedicated alum. He is quick to get people together and excited about all things Louisburg College. He organized the Love House giving page for our Annual Day of giving and rallied his classmates to contribute over $1500. He is always eager to help Louisburg College in any way possible.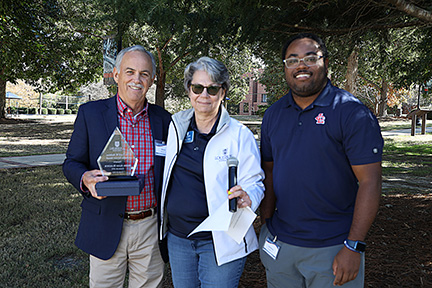 The Henry Douglas Lindsay III '66 Young Alumnus Service Award was presented to Sarah Elizabeth Stanton '16: Sarah returned to Louisburg College as a campus safety officer shortly after graduation. Her most recent title is community hall director, but Sarah is much more than that to Louisburg College. She is the embodiment of the college's mission of putting students first. Through staffing changes, reorganizations, and the mayhem that can be 'Student Life', Sarah has stepped up to make sure that the student body has a fulfilling fun and safe experience at Louisburg College. She makes sure that the life changing opportunities that were there for her in 2016 are available to the students here now.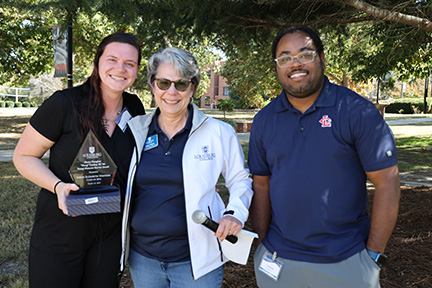 The Distinguished Alumnus Award went to D. Tadley DeBerry '85: Tad is a longtime and loyal member of the Louisburg College Alumni Association. He is also currently a dedicated Chairman of our Board of Trustees. He is a regular and generous donor to the college both personally as a Louisburg Society member and through his family foundation. His legacy continued with his daughter attending Louisburg College in the classes of 2016 and 2018. He is a valuable contributor to the college. He is also involved in the historic preservation of the Durham County area.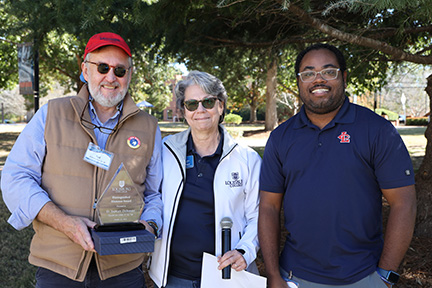 The Outstanding Young Alumnus Award went to Brehanna Michelle Daniels '14: Brehanna Daniels came to Louisburg College from Virginia Beach and played basketball here. After graduation here she went on to major in communications and played as point guard for Norfolk State University. She was recruited out of college into NASCAR's Drive for Diversity program in 2016 - one of ten selected from around the country. In 2017, Brehanna was the first African American woman to go 'over the wall' in a national racing series. She became a tire changer and pitted in NASCAR's Camping World Truck Series and Xfinity Series. Later in 2017, she became the first black woman to work in a pit crew in a national NASCAR race and She and her teammate made history as the first female duo to work a pit crew. Behanna continues to work with the Drive for Diversity Pit Crew Combine program that gave her her start. Brehanna has also starred as a competitor on Dwayne Johnson's reality competition series The Titan Games and starred in a nationally-run Advil commercial. In 2020 she was honored at the NASCAR Drive for Diversity Awards where she received the Crew Member Award.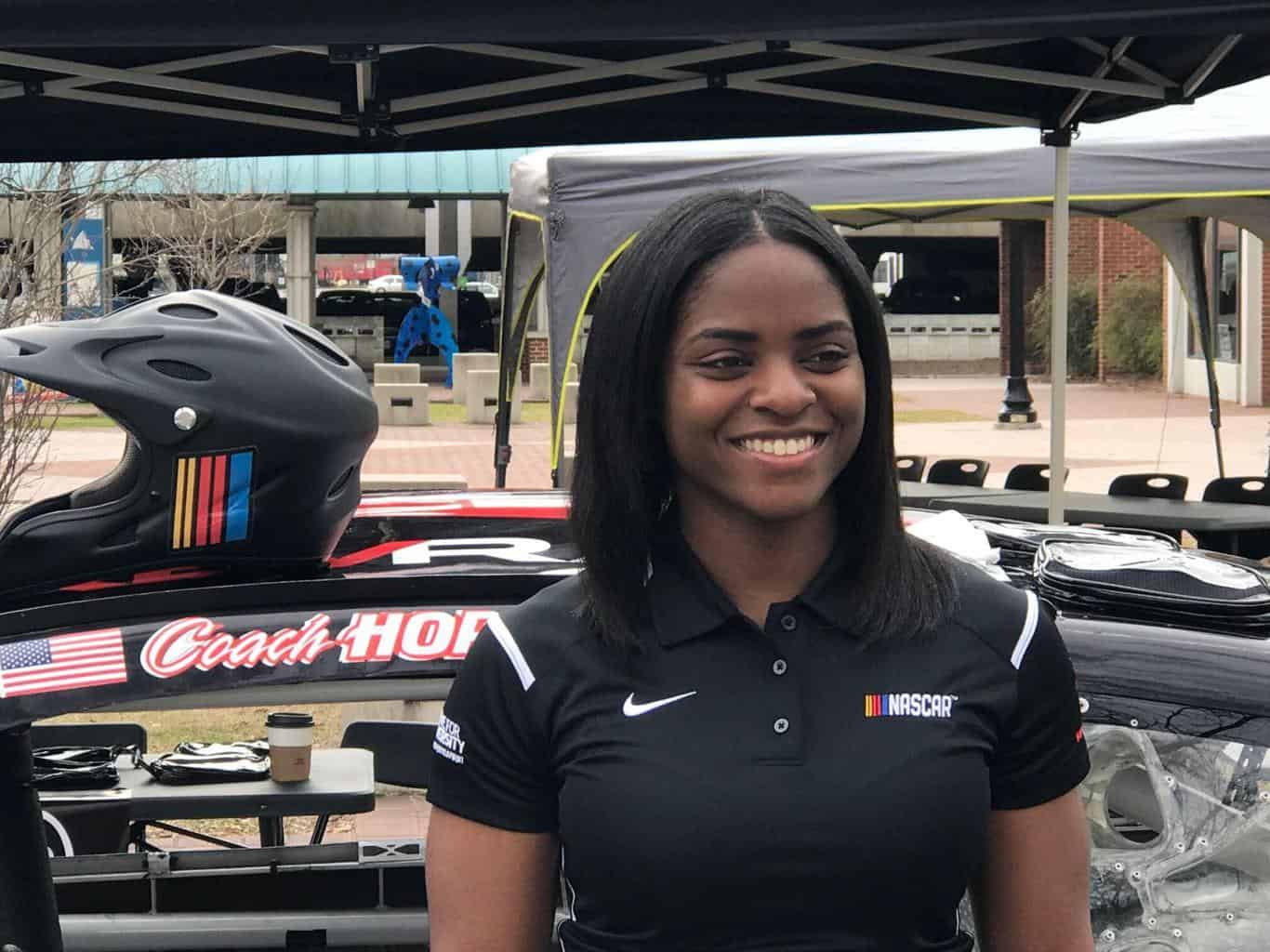 The Allen de Hart Humanitarian Award went to Peggy Anne Wilder '60:

Peggy is currently the Vice President of the Golden Anniversary Council. She is a dedicated member of the alumni association and credits Louisburg College for giving her the opportunity to start college and create her career in teaching. She served as a teacher for years and values supporting the "average" student like her. She is donating her life insurance policy to the college so she can continue to make an impact even once she is gone. Peggy is a gem and truly embodies the nature of what LC can do for others. She has a big heart and loves helping others.